Ultrasonic Welding as Contacting System for Batteries and Power Modules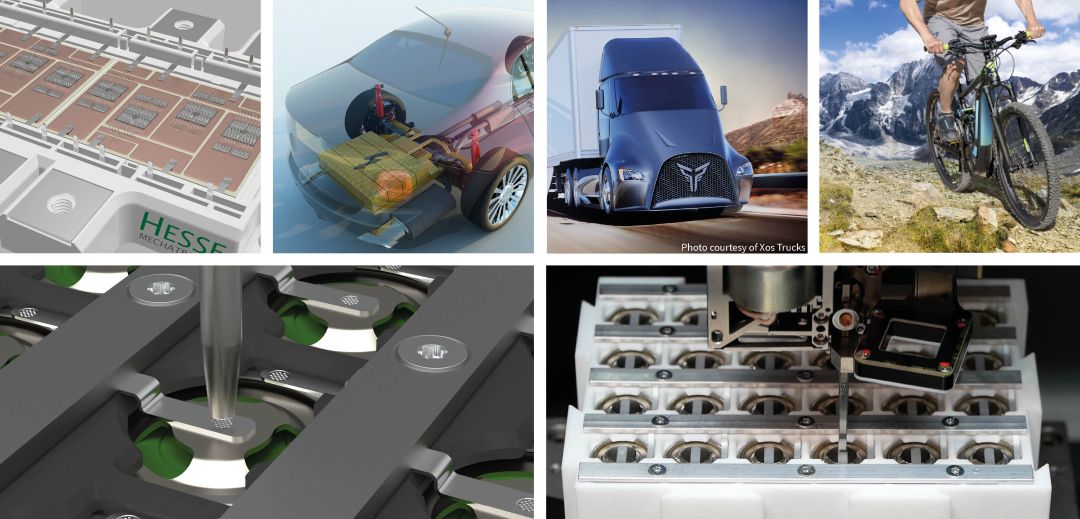 1
Aluminum bus bar tabs on cell
2
Integrated pattern recognition
3
Slim tools for compact design
4
Cell Contacting Systems for Battery Cells and Modules
5
Contacting Systems for Power Modules
6
Cell Contacting Systems for Battery Cells and Modules
7
Cell Contacting Systems for Batteries
Ultrasonic Welding as Contacting System for Batteries and Power Modules
Smart Welder provide as cell contacting system for battery cells and battery modules high speed, precise process control and highest accuracies in the field of metal welding with ultrasonic.
Smart welders are available with different welding powers and in different working areas. Our cell contacting systems for batteries can be used to weld connectors on cell and module level. The continuous quality and process monitoring enables all requirements of traceability according to semiconductor and automotive industry standards. Together with the ease of handling tolerances and the flexible design it makes it highly beneficial for battery module and pack production. Smart Welder can seamlessly be integrated as cell contacting system for batteries into existing production lines, both physically and digitally.
Typical connection types for battery cells, battery modules and their cell contacting system:
Current-carrying contacts (e.g. from cell to busbar)
Contacts for cell voltage monitoring (e.g. to battery management  system (BMS))
(Flexible) Busbars and tabs of pre-positioned connectors that connect battery management systems (BMS) and voltage measuring contacts
Advantages of Ultrasonic Welding as Cell Contacting System for Battery Cells and Battery Modules
Automation: Manual and fully automated operation
The precise and safe handling of the battery packs in and out of the production machine plays a significant role in controlling the product quality, yield and efficiency of the production equipment. For this reason Hesse GmbH is offering standard components as well as individually adapted automation concepts. Get more details on our page for automation solutions.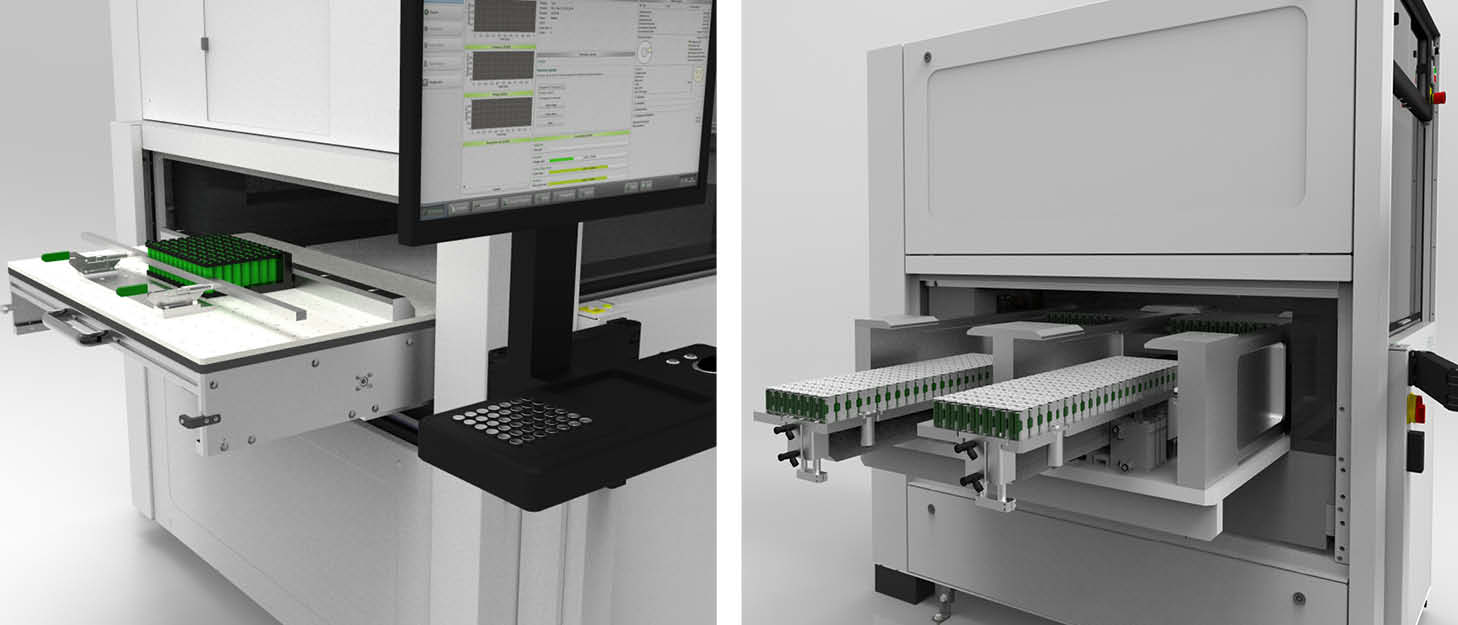 Process Support: We support you in developing and implementing your individual process requirements for connecting your batteries. Our range of services includes:
Sample Bonding
Pre-Production Prototype
Design Validation Builds
Small Series Production
Module Production
Process Optimization
Get more details on our page for Customer Solutions.
Find the suitable Smart Welder for your Battery Connections!
Give us a call +49 5251 1560-0 or send us your requirements with the contact form below.
Please ask us to send you our battery brochure "Battery Connections with Ultrasonic Smart Welding"
Contact Form for your Battery-Connections!