Hesse GmbH is new Sponsoring-Partner of Uni Baskets
In the basketball season 2021/2022 the Uni Baskets start with the support of Hesse GmbH.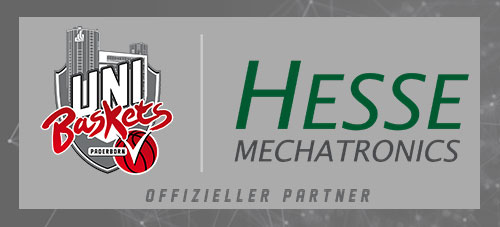 As a new sponsoring partner, Hesse GmbH is represented with the company logo on the home jerseys of the Uni Baskets and thus strengthens another regional and up-and-coming club. We are looking forward to many exciting games in Paderborn's sports center Maspernplatz and wish a successful season.